Blogging isn't for everybody. It is a commitment and something you have to be patient with before seeing results. However, if you have already started a blog, then you need the best WordPress themes to make your site stand out.
Seriously, the impact that a banging theme can have on your website cannot be understated.  A quick, responsive and stylish theme will help your readers experience on your site, improving SEO, and the time readers spend on your site.
In a market with millions of competitors on the web, setting yourself apart with the right theme is massive.
While it is awesome to pay coders thousands of dollars to make your site for you, choosing a good WordPress theme is just as effective, and way cheaper.
Before buying a theme, think about what you want your website to look like and what it should include. Every blog and every online business is different and wants to highlight different things. Trust me, jotting down a few ideas on a post-it note will save you hours of shopping time.
Having said all that, here are five of the best WordPress themes for your blog. You'll find that some of these are affiliate links, but I only recommend them because they rock, and so do you.
The Five best WordPress themes for bloggers
Smart Passive Income Pro theme
$44.95
It would be crazy of me to list the best WordPress themes out there and not mention the one that I use. The theme, based on Pat Flynn's old layout is quick, responsive, and offers a blogger a lot of great features.
What I like
Adjustable widget areas
A lot of customisable options
Support and step-by-step guides on setting up the theme
Ready for e-commerce if you ever want to sell on your site
Options for one-click landing pages
Completely mobile adjustable
Genesis framework and all the features that it brings
The homepage has a lot of widget areas, allowing for customisation
What can be improved
The black header bar is not adjustable unless you go in and play with the code
Who is it suitable for?
Blogger
Someone looking to sell physical or downloadable products online
Affiliate marketers
Teachers selling teaching resources
All in all, the Smart Passive Income theme is a great theme with a homepage that can direct traffic to blog posts, products, or whatever you choose. Buy yours here for $33.71 and save 25%
Wellness Pro Theme
$44.95
This theme is perfect for anybody in the health and wellness business. The clean, white, layout is contrasted perfectly with the room dedicated for images and photos. A lot of health and wellness business/bloggers have extremely sophisticated visuals, so if you're a bit of a photographer, this could be perfect.
What I like
The clean layout
Room for images
Mobile responsive
Ready for e-commerce
What can be improved
I feel as though the theme is a bit one-dimensional, as I cannot think of many uses outside the health and wellness area
Who is it suitable for?
Health and wellness blogger
Affiliate marketers
Food bloggers
The Wellness pro theme is perfect for the blogger or business person looking to start their health and wellness website. Buy yours here and save some cash.
Hello! Pro Theme
$59
Personal branding is one of the biggest trends in the business world, and it doesn't look like going away any time soon. Building a brand around your personality and experiences is your way of separating yourself from your competition. There is only on you, and you're awesome. So flaunt it. The Hello! theme lets you put a bit of yourself into your blog.
What I like
Widget areas
Customisable
Showcase you and your personality
fast-acting and responsive
Custom page templates that you can choose from
Portfolio page
What can be improved
Doesn't work well with e-commerce.
Who is it suitable for?
Anybody who is willing to put themselves as the face of their blog
Someone with a folio of work (designers/photographers/freelancers)
The Hello! theme is perfect for anybody who wants to be the face of their business. Buy yours here and save 25%.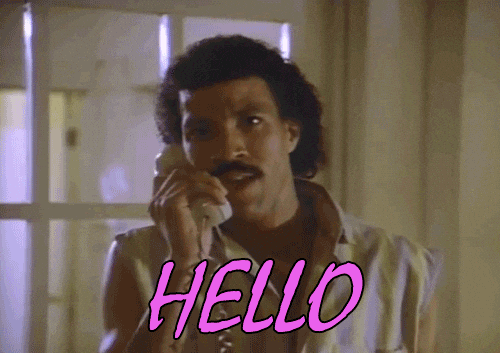 Seriously though, even if you are not comfortable with putting yourself out there as the face of your blog or business, you should start. Personal branding is growing and creating a sound personal brand will generate loyal followers more than a faceless brand ever will.
Author Pro theme
$44.95
If you're an author then look no further. This theme is a hand-glove fit for what you need to show off your library of work.  You can showcase your books in a responsive manner. This is, hands down, one of the best WordPress themes for authors.
What I like
Customisable
Built-in 'Author Pro' plugin
e-commerce, sell your books from your site direct
Five homepage widget areas
Mobile responsive
What can be improved?
If you're an author, nothing.
Who is it suitable for?
There are many teachers and professionals who write books as their side hustle. This is the perfect website theme that will give your work a professional feel. By purchasing through this link, you can save 25%.
Jessica Theme
$59.96
Think of Jessica as you e-commerce helper. This theme is ideal for selling products online. You can
What I like
Easily works with WooCommerce, iThemes Exchange, and WP e-Commerce.
10 homepage widget areas
Mobile responsive
Customisable
Great looking WordPress theme
What can be improved?
Would love a more above the fold (what you can see without scrolling down)
Who is it suitable for?
Someone starting or running an e-commerce store.
Jessica is one of the best WordPress themes for e-commerce. You can plug-in and play almost straight away with this theme. If selling clothes, electronics, or any other physical product is your jam, you need to become friends with Jessica. 
Share this article on Pinterest: