WP Engine is one of the rising stars of WordPress hosting, with over 5% of the online world visiting a WP Engine site every day. This WP Engine review will focus on the good, the bad, and the ugly of the hosting platform and see if it really is worth the money.
This article has affiliate links in it, which help fund this site. So, if you want to use WP Engine to host your website, click here and see which plan is right for you.
WP Engine review
What does this WP Engine do?
WP Engine as a WordPress hosting platform that takes care of all of your website speed and security needs, along with offering incredible customer support.
What does WP Engine do that is great?
Website speed
Did you know that viewer engagement falls away dramatically on a website when the page load is longer than two seconds?
Think about it, have you ever been sitting halfway through a page load and clicked exit because it took so long? I know I have.
So that means one thing. If you want your viewers to engage fully with your website, then you have to start feeling the need for speed.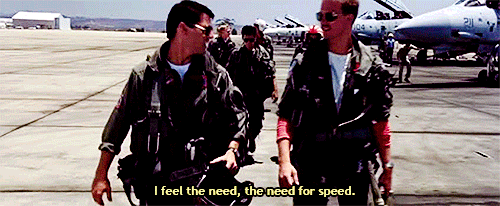 Below is a graph that depicts the drop in revenue and how it relates to page load time.
WP Engine makes sure that your website speed is always up to scratch, and they are an incredibly trusted host for quick websites.
Security
The biggest positive for selecting WP Engine is the security that it offers. Attacks on WP Engine websites are stopped over two million times every day.  That is massive, and website attacks are something that I, unfortunately, know a little about.
While I have been writing on other people's blogs and online publications for years, I am not as experienced as hosting my own blog. When you are hosting your own blog, you learn some things along the way.
The biggest lesson I learned was not to undersell your website's security. One evening I logged on to my website to see that it redirected me to a random website. After a few more login attempts, I realised that all of my websites had suffered a malware attack. All of my websites were sending viewers to randomly generated URLs across the internet.
And the worst part was, I had no idea what to do about it.
My search for a solution was a long one, and my websites kept coming under attack. It was like a crappy game of whack-a-mole, every time I thought I found a solution and stopped the attack, another two attacks would pop up.
It was in this time I started looking for a change in hosting platforms and found WP Engine. The host with the most, in regards to website speed and security.
The problems which my website faced when getting hacked would have been non-existent if my website was with WP Engine.
What does WP Engine do that is bad?
The main thing that pushes people away from using WP Engine is the cost. At a starting cost of $35 a month (save 20% by clicking here), WP Hosting is on the expensive side.
When it comes down to it, for someone starting their first blog or a website, seeing Bluehosts' plans starting at a couple of bucks, paying 10x that for a website can seem like overkill.
What WP Engine does not do is properly show how worth the money they are. If you search their website, you can find this article that discusses WP Engine's price and how itis value for money.
What does WP Engine do differently than the competition?
Along with the top-level speed and world-class security, WP Engine does a log more than your average WordPress host.
A referral or affiliate program is nothing new to WordPress hosting. However, WP Engine sets itself apart from a lot of the competition with its two-tier affiliate platform. What that means is that if you go with WP Engine and love them as much as you should, you can promote it to your readers, and earn an income. Then, if your readers also become affiliates for the service, then you earn even more money.
Quick changeover
WP Engine is well aware that at their price range, they aren't likely to get someone trying blogging for the first time. So if you have a website with another host, you can move your website to WP Engine in under 30 minutes.
Who is the ideal person for WP Engine?
The ideal customer for a WP Engine website is someone who knows what they're doing with their website and wants to take it seriously. With the added value of increased speed and site security, if you're looking to profit from your website, WP Engine is perfect for you.
However, if you are just writing monthly blog posts with no real purpose than to share your thoughts online, then a cheaper option is definitely what you need.
Where can you buy WP Engine?
If you have read this WP Engine review and like what you see, the best way to learn more about WP Engine is to visit their website.
However, if you want to save some money, you can buy WP Engine with this link and save 20% today.
WP Engine review: The verdict
If you are the type of blogger or website owner that can create a profitable website from their